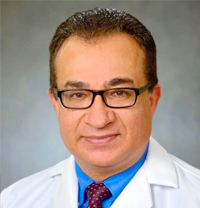 Dear Members and Friends of APPNAPUN,
We are pleased to see you on our website!
We have a team of very dedicated members in the executive committee who will lead us to another very successful APPNAPUN year.
Our challenges of the pandemic continue into a second year but we are staying strong. After a record success in hosting APPNA Spring Meeting 2017 and then the APPNA Strategic Meeting 2020, our chapter was chosen to host this year's Spring meeting in April. Our APPNAPUN team was ready to go and had several preliminary meetings but was unable to host given the pandemic restrictions by the governor.
With the pandemic situation improving, we are pleased to confirm APPNAPUN Annual Picnic on Sunday June 13 and our Annual Banquet on Saturday, October 30. We will continue our ongoing projects of food pantry, free health clinics, book club and youth activities. A new feature this year will be CME programs held virtually. We continue to support our parent organization APPNA whenever they reach out to their components.
Our chapter thrives on the support and participation from our members and friends. APPNAPUN events are well attended and well liked. We look forward to seeing you again!
Please take a moment to explore our website, "meet" with members and check out some of our events.
Very Cordially,
Sajjad Savul

President APPNAPUN 2021