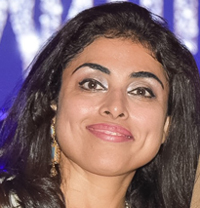 Dear APPNAPUN members,
I express my gratitude for giving me the privilege to serve you as President of APPNAPUN. I humbly take over this obligation and promise to accomplish my duty with full responsibility and compassion.
As a founding member, I have been actively involved in APPNAPUN. Our members have been keenly partaking in free health clinics at local, national and international levels. We have created strong bonds with community leaders staying secular and non-political. Our Past Presidents, Dr. Sarwat Iqbal and Dr. Haroon Durrani, with their exceptional determination and hard work, have turned APPNAPUN into a robust organization and I hope to continue this journey up to their expectations.
My team extraordinaire is represented by Dr. Jamil Mohsin, Dr. Mohammad Arshad, and Dr. Sajjad Savul in the executive committee. I am grateful for Dr. Umar Farooq and Dr. Shehla Siddiqui for continuing their efforts as councilors and I welcome Dr. Imran Ameer and Dr. Sujood Ahmed on board.
My goal remains to increase our membership base, for our numbers portray our strength. Philanthropic work will continue to progress in the form of free health clinics and other activities to support local charities. We will continue to promote youth empowerment in the fields of health, education, and humanitarian projects. Art enhances language and incites creativity. I would like to form such a committee whose sole purpose would be to encourage this skill in our youngsters. I plan to expand our social network to non-physicians also, as their expertise and collaboration are equally important for the growth of this chapter.  I am a firm believer in team-work and I pursue your support and guidance to achieve my aims. I urge you to get actively involved to promote our cause which will heighten and fortify the foundation of our recognition in the future as a team which can bring a positive and meaningful change in the community surrounding us.
I wish you a healthy and prosperous 2018.
Ghazala Farooqui, MD
President 2018
History
APPNA is a professional, nonpolitical, equal opportunity organization which promotes excellence in healthcare, research, education, and humanitarian activities.

Team
Our core strength is our dedicated volunteers who are always available for different initiatives and events with their valuable time. APPNA-PUN always looking for new members to join.

Events
APPNA-PUN organizes different through out the events which provides our members to interact & share new ideas and knowledge both socially and professionally.