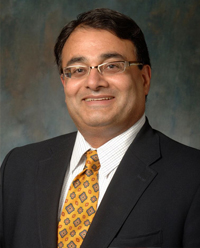 I am privileged and honored to be the President of APPNAPUN for 2016- 2017.  APPNAPUN a chapter of central APPNA is a non-political, non-partisan, secular organization of professionals who have always practiced the field of Medicine to the best of their abilities and have achieved professional excellence.
We have a wonderful enthusiastic team and we will do our best by bringing new ideas, strengthening and facilitating academic, social, Youth initiatives and philanthropic programs.  None of these goals can be accomplished without active member involvement. This participation has to begin with becoming an APPNAPUN member and then active participation in all the decisions.
Haroon Durrani MD
President
History
APPNA is a professional, nonpolitical, equal opportunity organization which promotes excellence in healthcare, research, education, and humanitarian activities.

Team
Our core strength is our dedicated volunteers who are always available for different initiatives and events with their valuable time. APPNA-PUN always looking for new members to join.

Events
APPNA-PUN organizes different through out the events which provides our members to interact & share new ideas and knowledge both socially and professionally.