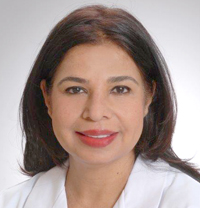 ASA Dear Members and Friends,
I take this opportunity to welcome you to our APPNA-PUN website.
I would like to offer my greetings for New Year. Hoping this year will bring an end to the covid Pandemic, which has taken a toll, especially on our physician community.
I want to take this opportunity to thank our outgoing president Dr. Sajjad Savul for his leadership in leading a successful chapter year amidst pandemic challenges.
With the pandemic situation improving, we are pleased to confirm APPNAPUN Annual Picnic on Sunday June 13 and our Annual Banquet on Saturday, October 30. We will continue our ongoing projects of food pantry, free health clinics, book club and youth activities. A new feature this year will be CME programs held virtually. We continue to support our parent organization APPNA whenever they reach out to their components.
I thank APPNA-PUN membership for providing me the opportunity to serve as the president of our chapter for 2022. I am truly humbled by this honor and will work to the best of my abilities to maintain the high standards that our chapter has maintained for the past several years since its inauguration in 2014.
Our chapter is delighted and honored to host APPNA Summer Convention in Atlantic City this year. In addition, we will be holding our Summer Picnic on June 5 and Annual Banquet in December, along with various other activities and engagements throughout the year with Committee Chairs.
Our Mission this year will be to engage and involve our youth in various activities leading to participation within the APPNA-PUN chapter. We plan on empowering our younger generation as we guide their successful future with the help of team Members who have been involved with mentoring and helping students to find their successful careers.
APPNA-PUN under the umbrella of parent organization APPNA will continue to play a key role in our communities emphasizing education, community service, and civic engagement. We will continue to support our parent organization APPNA whenever they reach out to their components. Many APPNA -PUN members are serving and leading several APPNA committees.
In addition to ongoing charity projects, like the food pantry and free Health clinic, we are planning this year to focus on mental health awareness and involve our members with expertise in this to help our community by hosting workshops and webinars.
I look forward to working with my excellent team this year, Executive Council is comprised of President-Elect Dr. Imran Amir, Secretory Dr. Muhammed Murtaza, Treasurer Dr. Shazia Savul, Councilors Dr. Umar Farooq, Dr. Junaid Chaudhry, Dr. Sujood Ahmed, and Dr. Waqas Anjum. EC is excited and looking forward to working together to bring out the true potential of APPNA-PUN.
Wishing You all health, peace, and prosperity in 2022
Shehla Siddiqui

APPNA-PUN President 2022